BLACK TIPI Instruction Manual
▼Watch a video on how to set up and dismantle▼
▼ See how to set up in the image ▼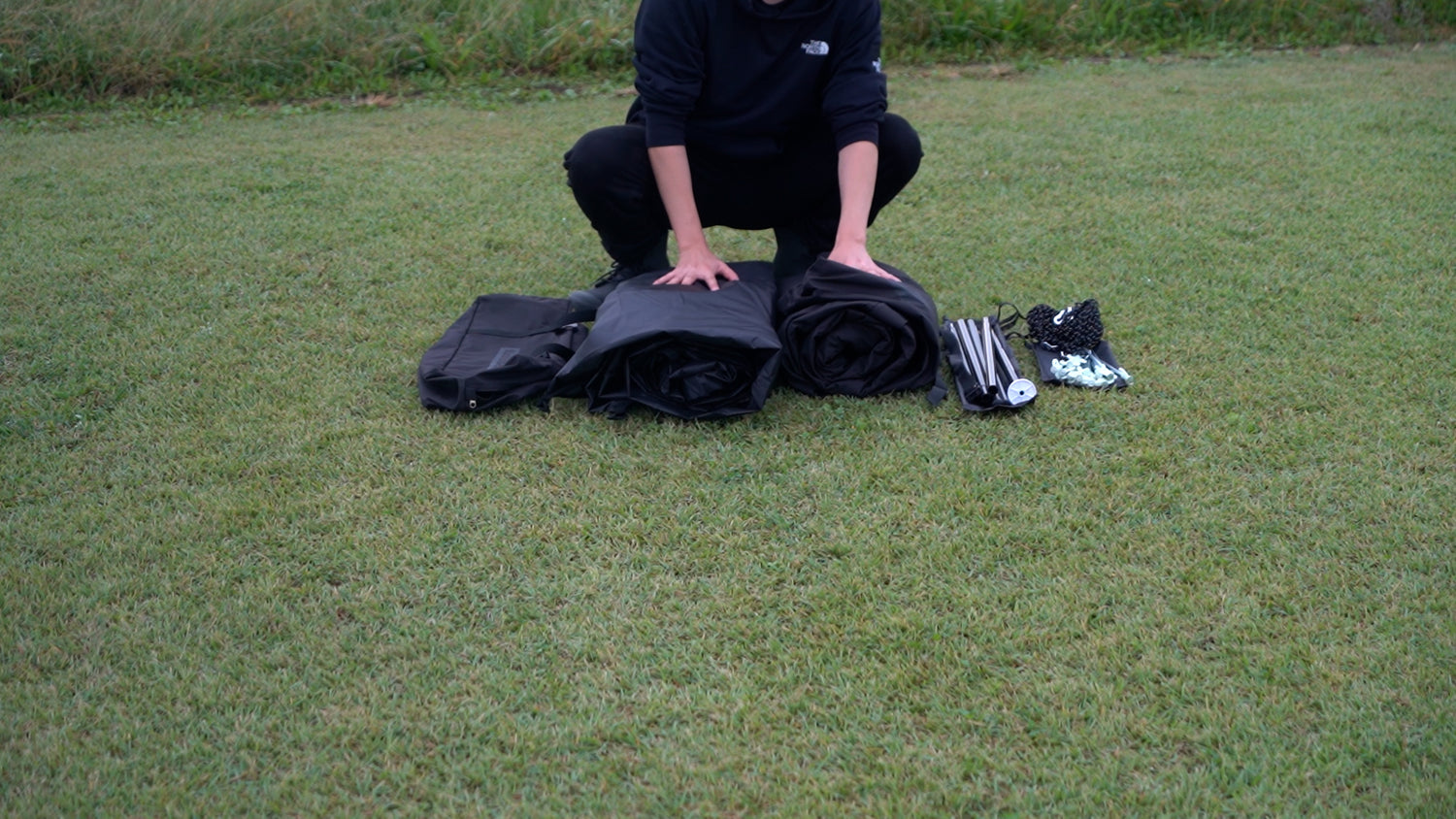 STEP1. Confirmation of contents
Fly sheet x 1, inner tent x 1, main pole x 1, sub pole x 1, peg x 15, guy rope x 6, curtain body fastener x 1, various storage bags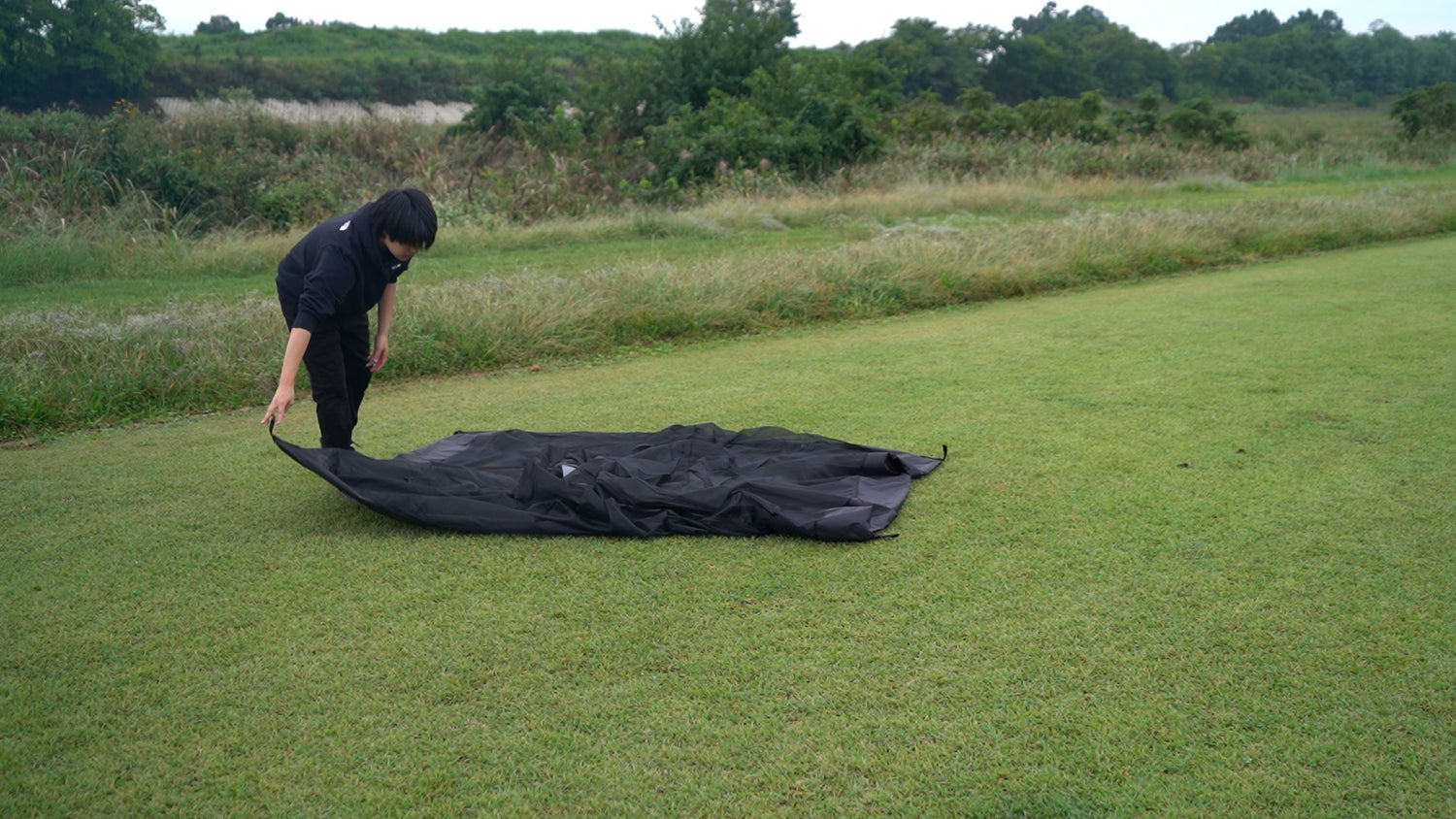 STEP2. Setting up the inner tent
Decide where to put it and spread the inner tent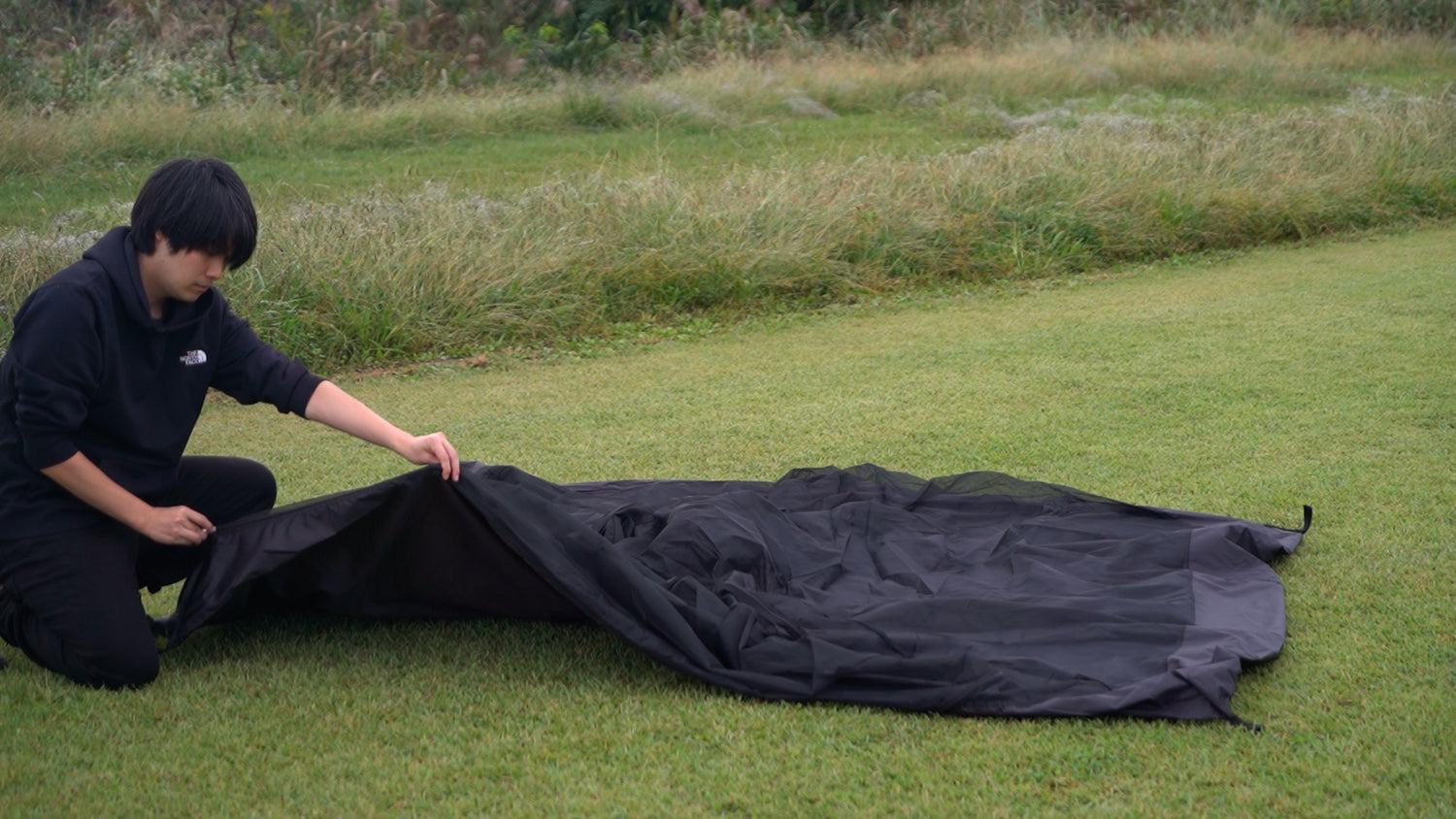 The part where the zipper is attached is the front direction of the tent.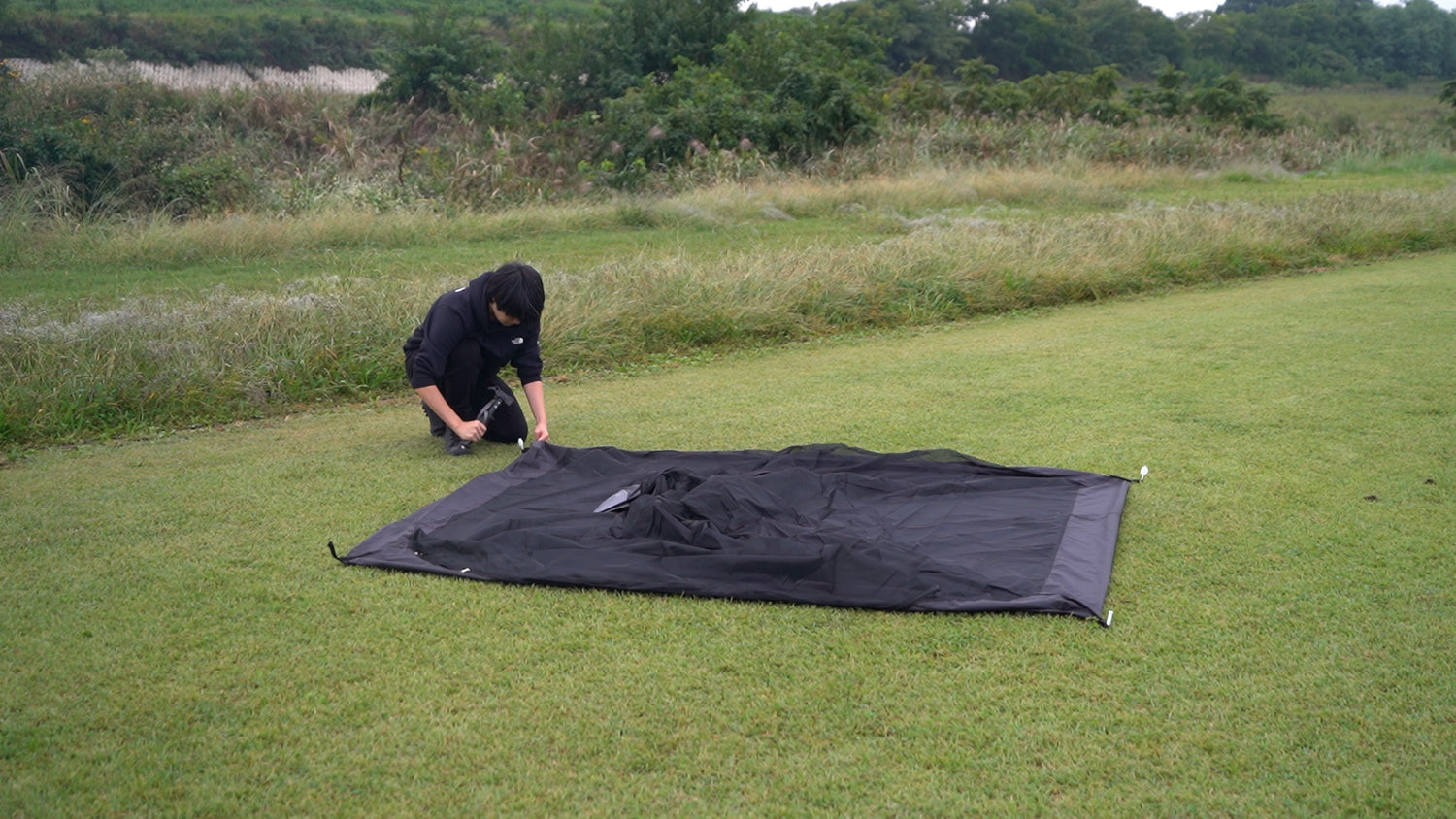 Peg down the 4 corners of the inner tent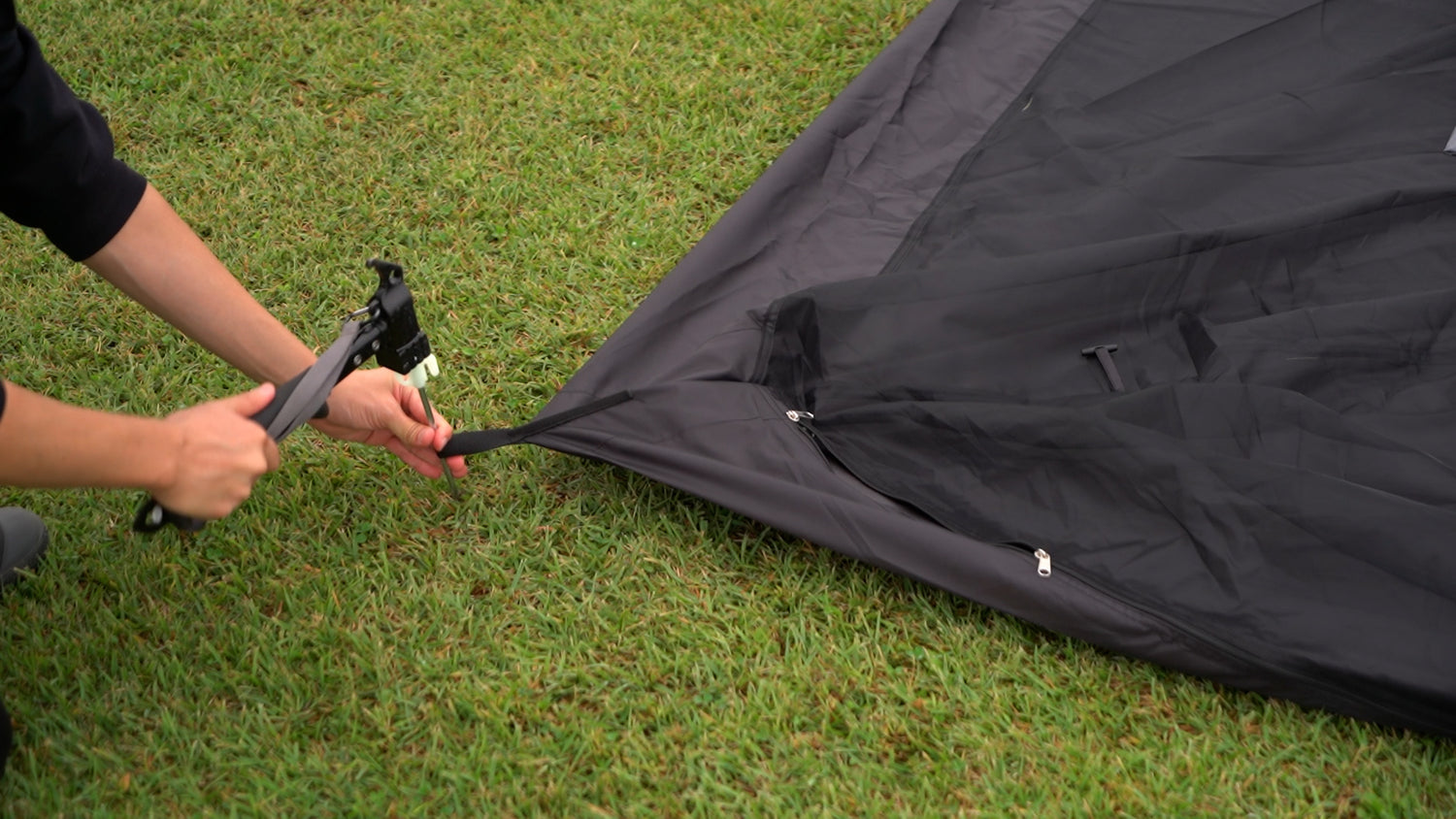 Please peg down firmly so that it is taut.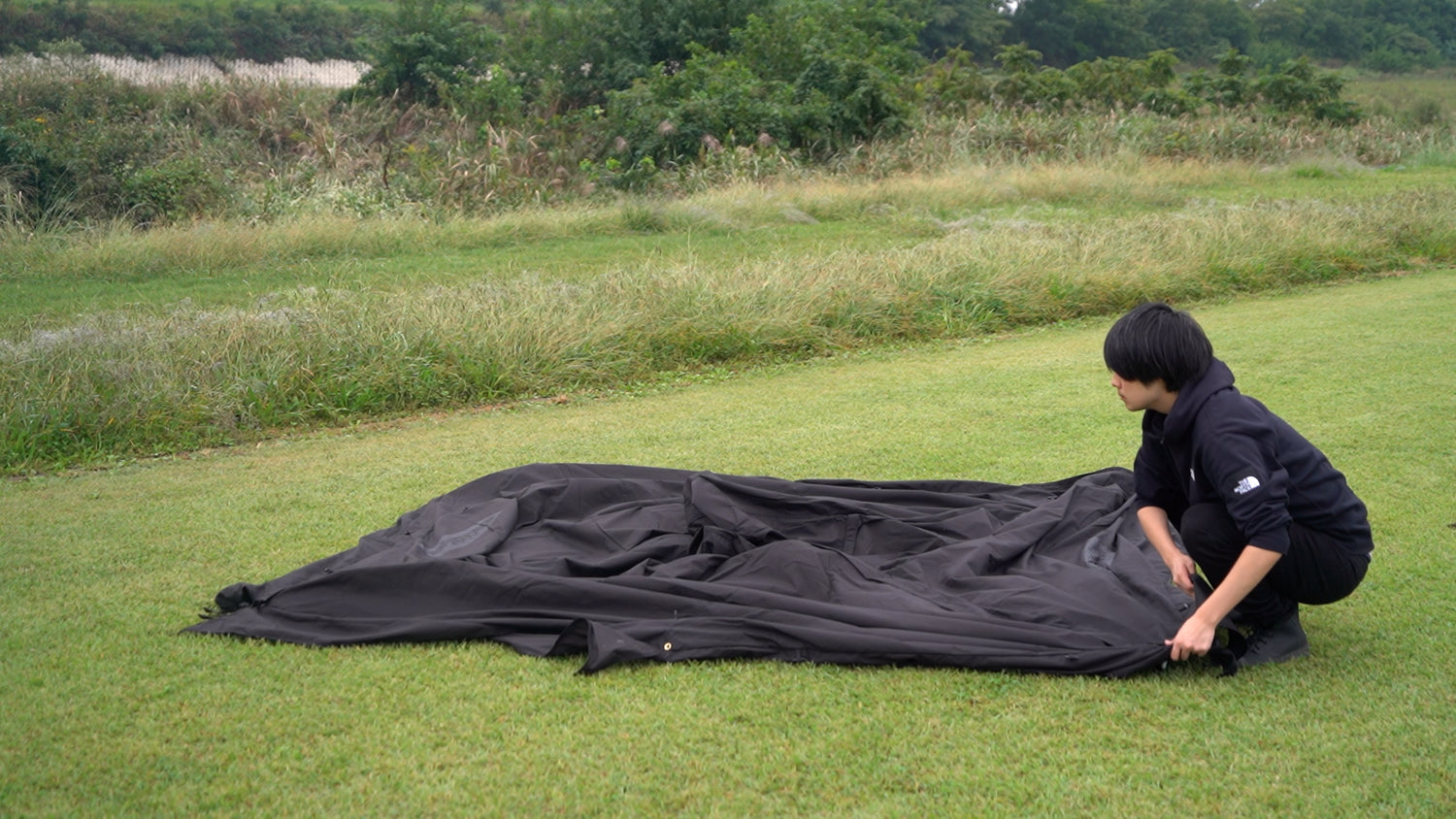 STEP3. Installation of fly sheet
Cover the installed inner tent with the fly sheet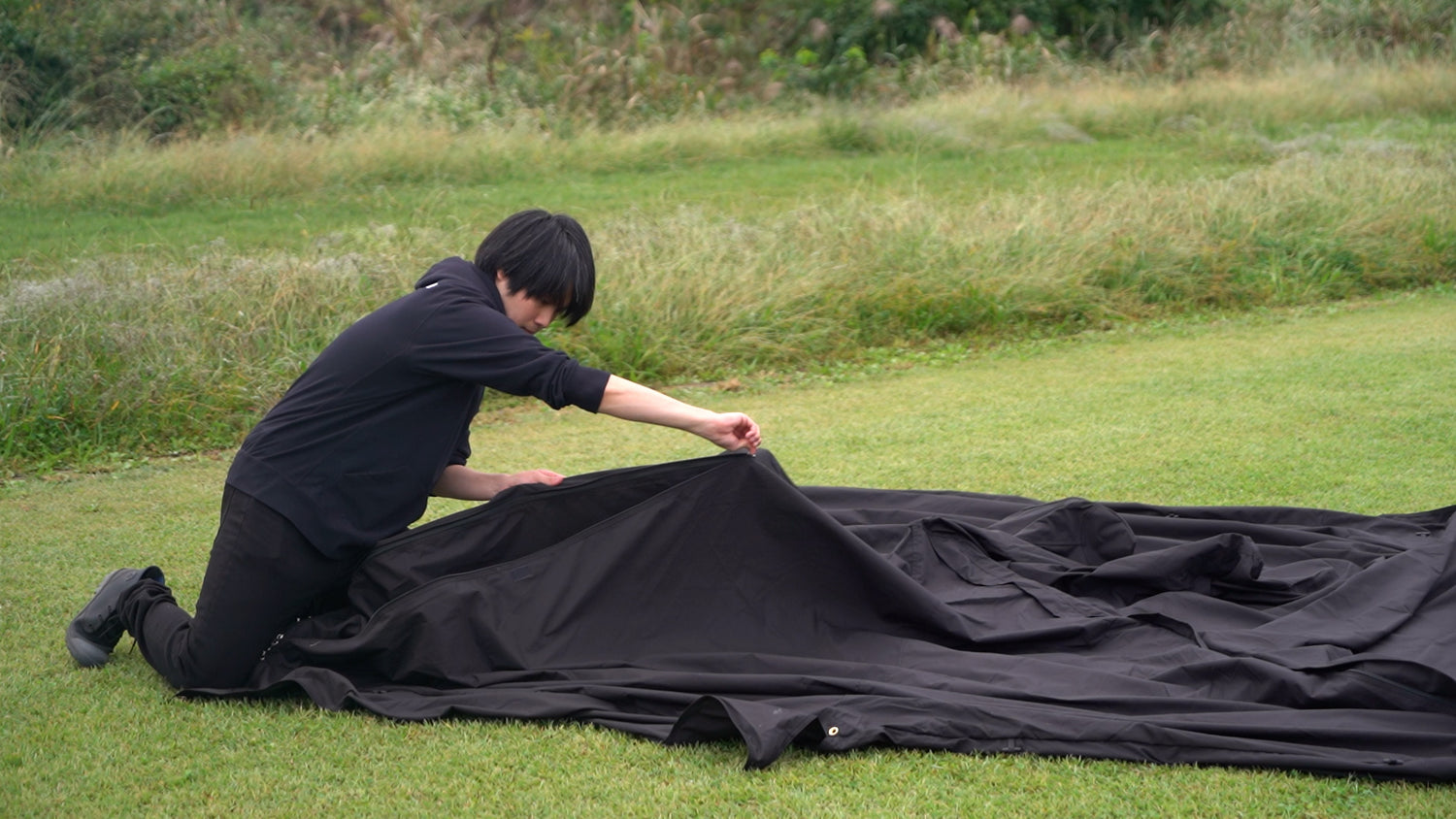 The part where the zipper is attached faces the front, so please match the direction of the inner tent and cover it.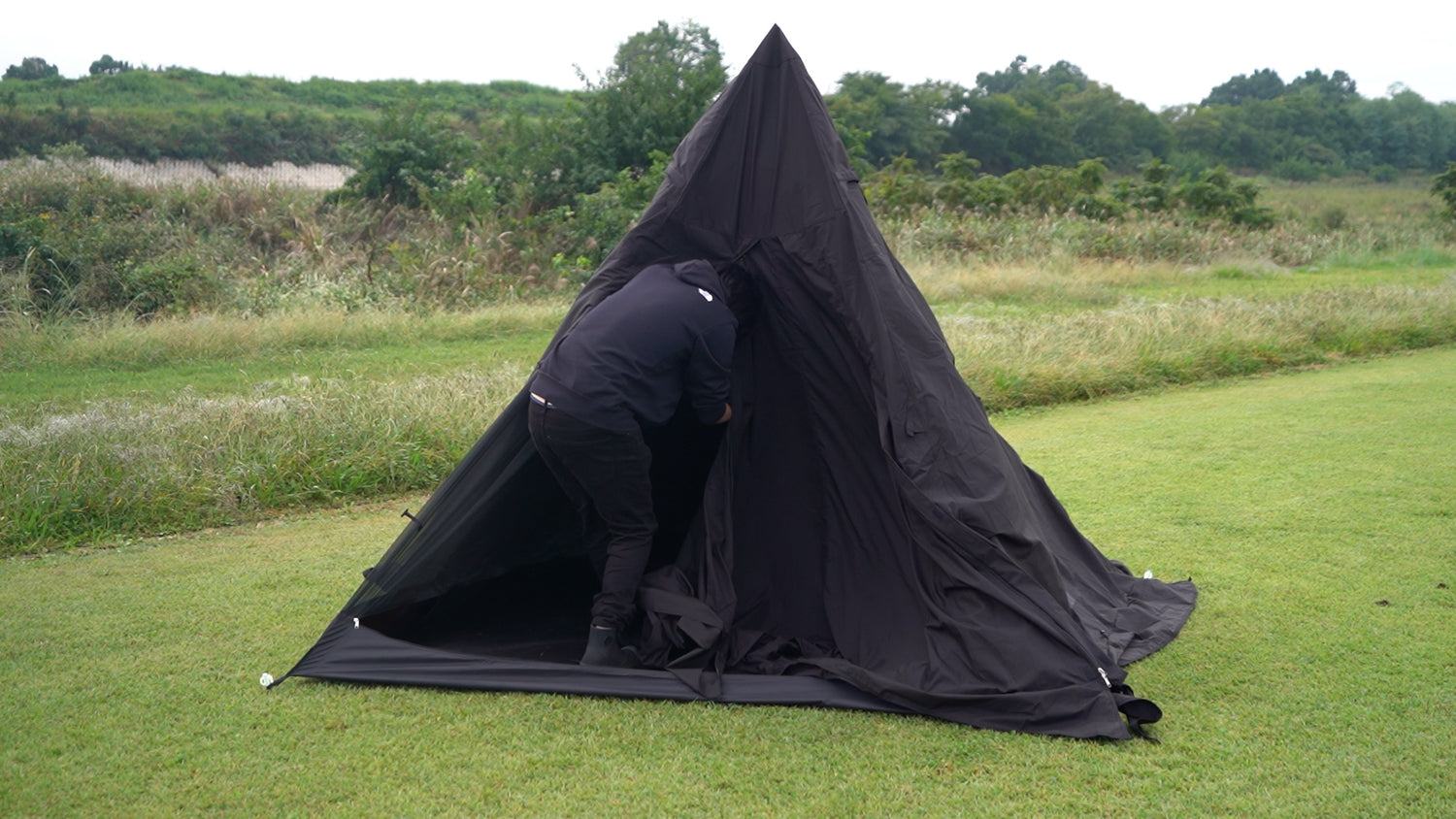 Raise the pole by aligning the top of the inner tent and flysheet from inside the tent.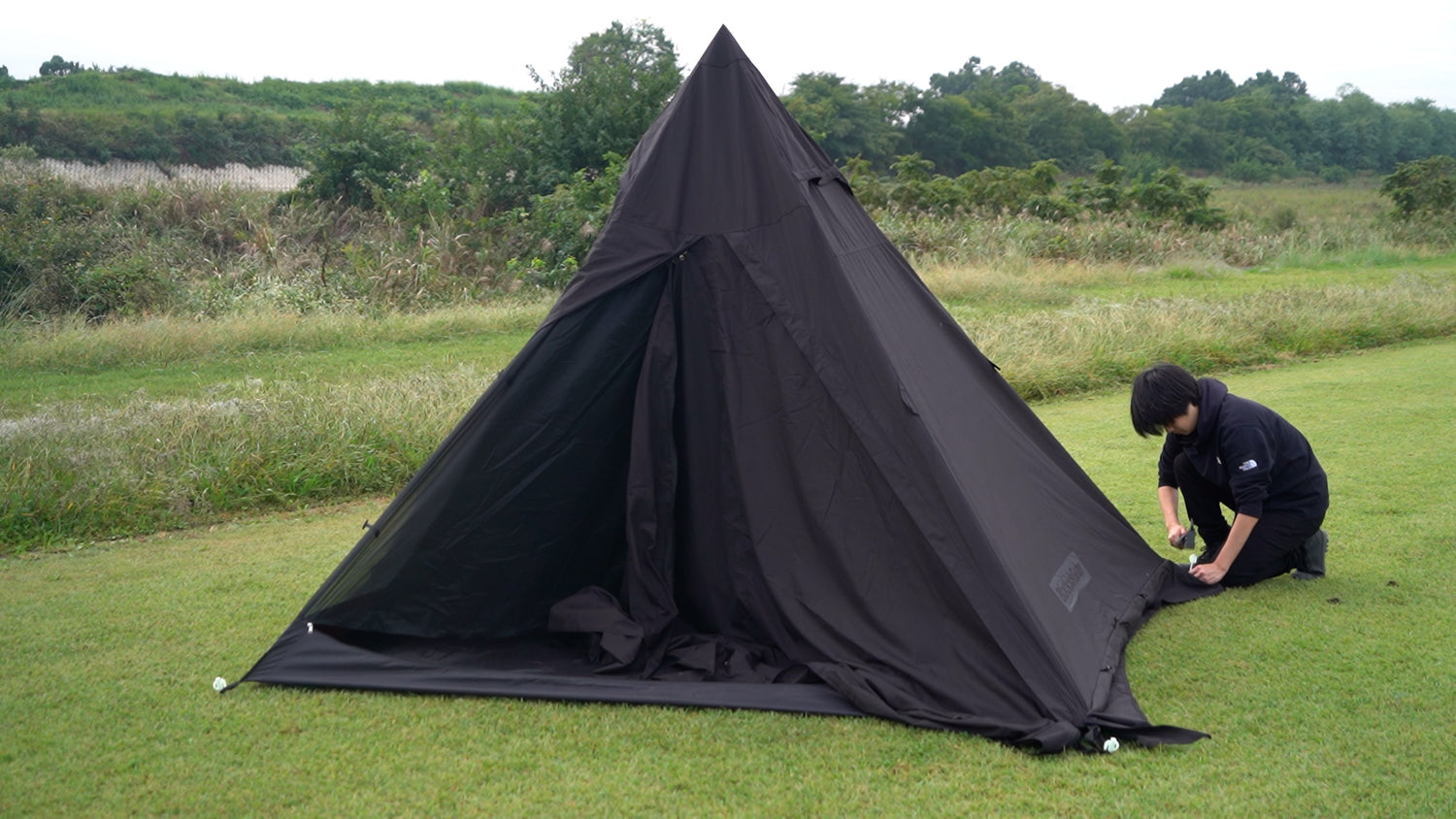 Tighten the four corners of the flysheet and peg down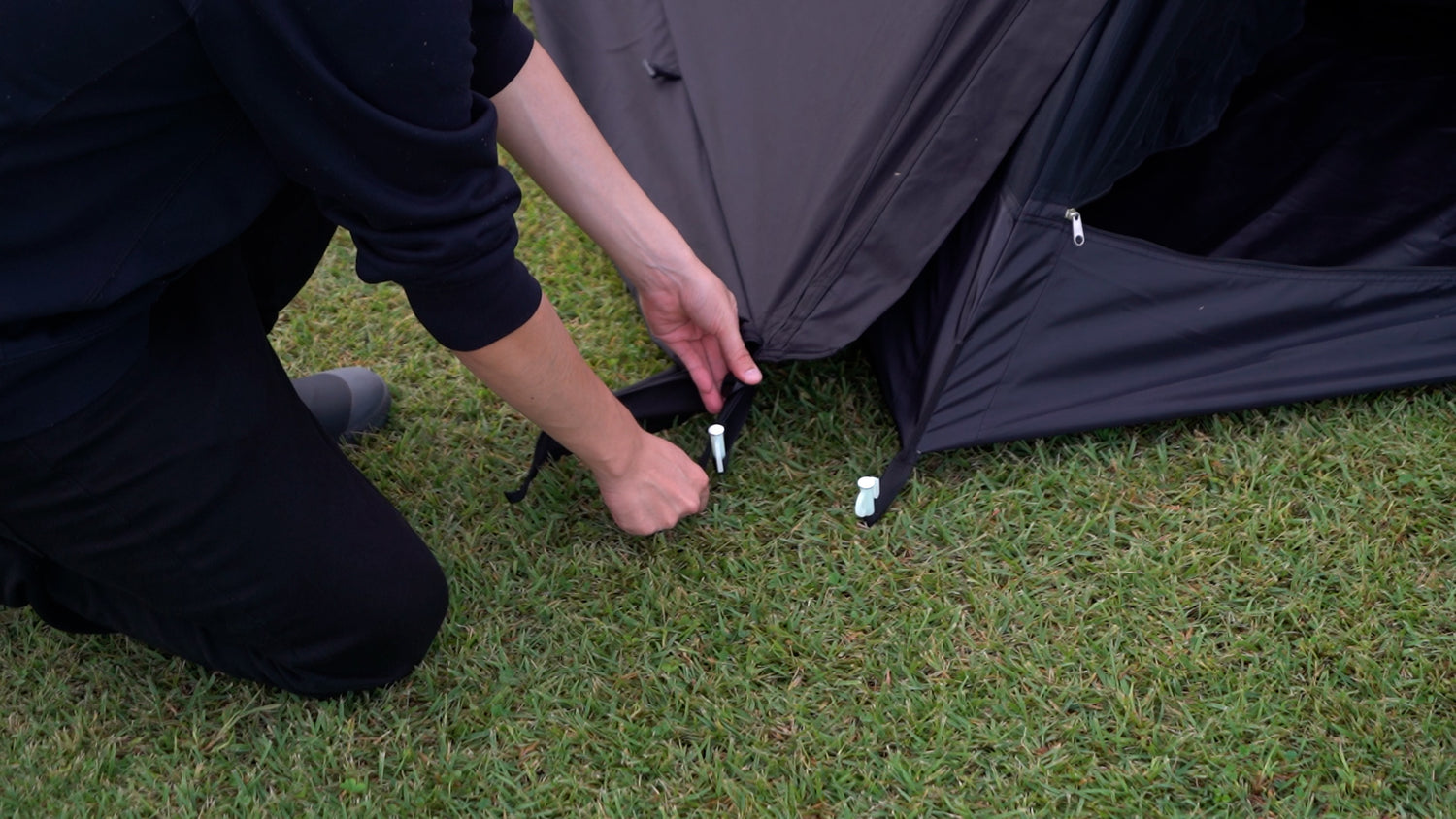 If you want more tension, adjust with the adjuster.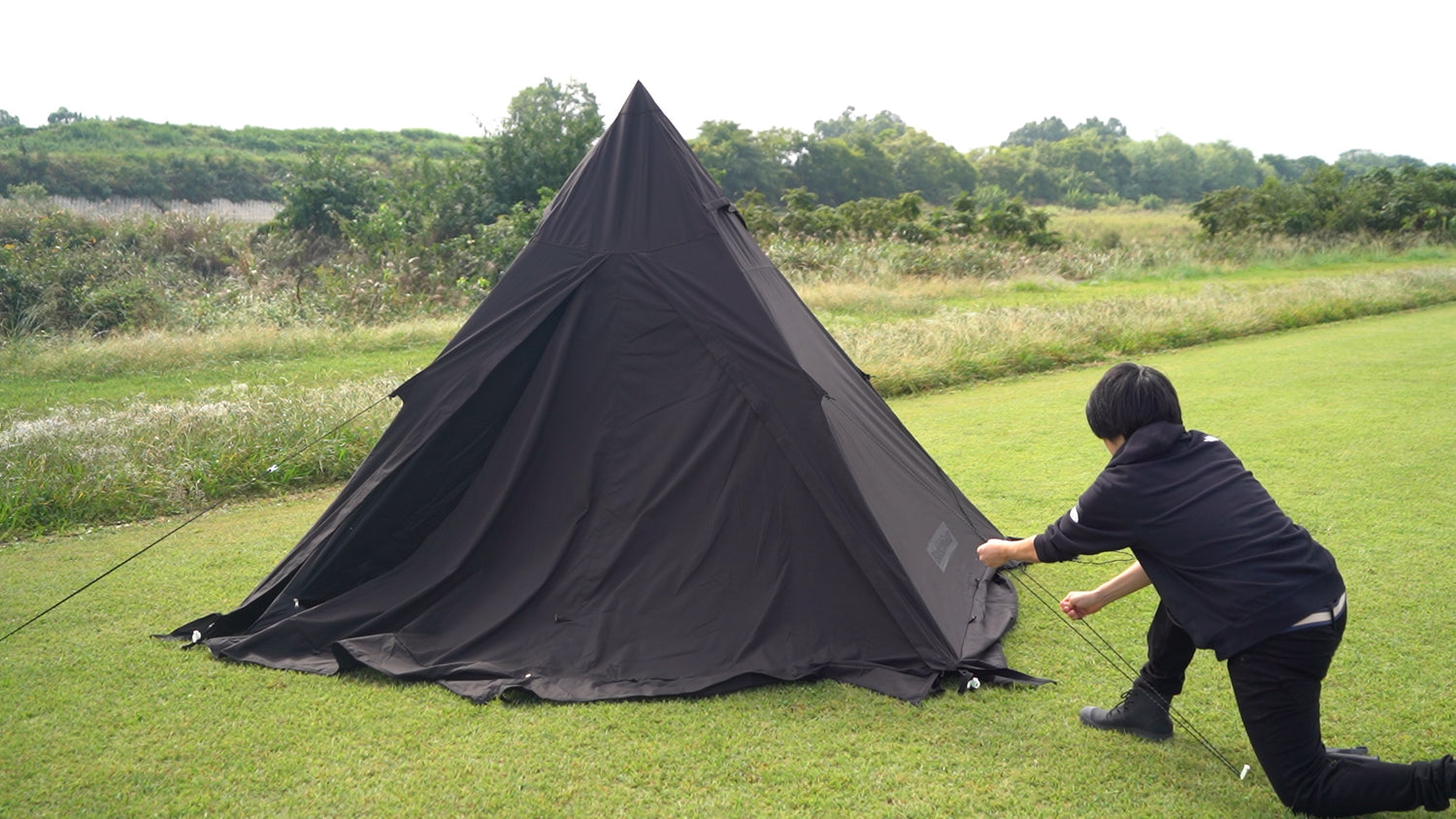 STEP4. Freely customize the setup
After that, put up a tent with guy ropes and reinforce it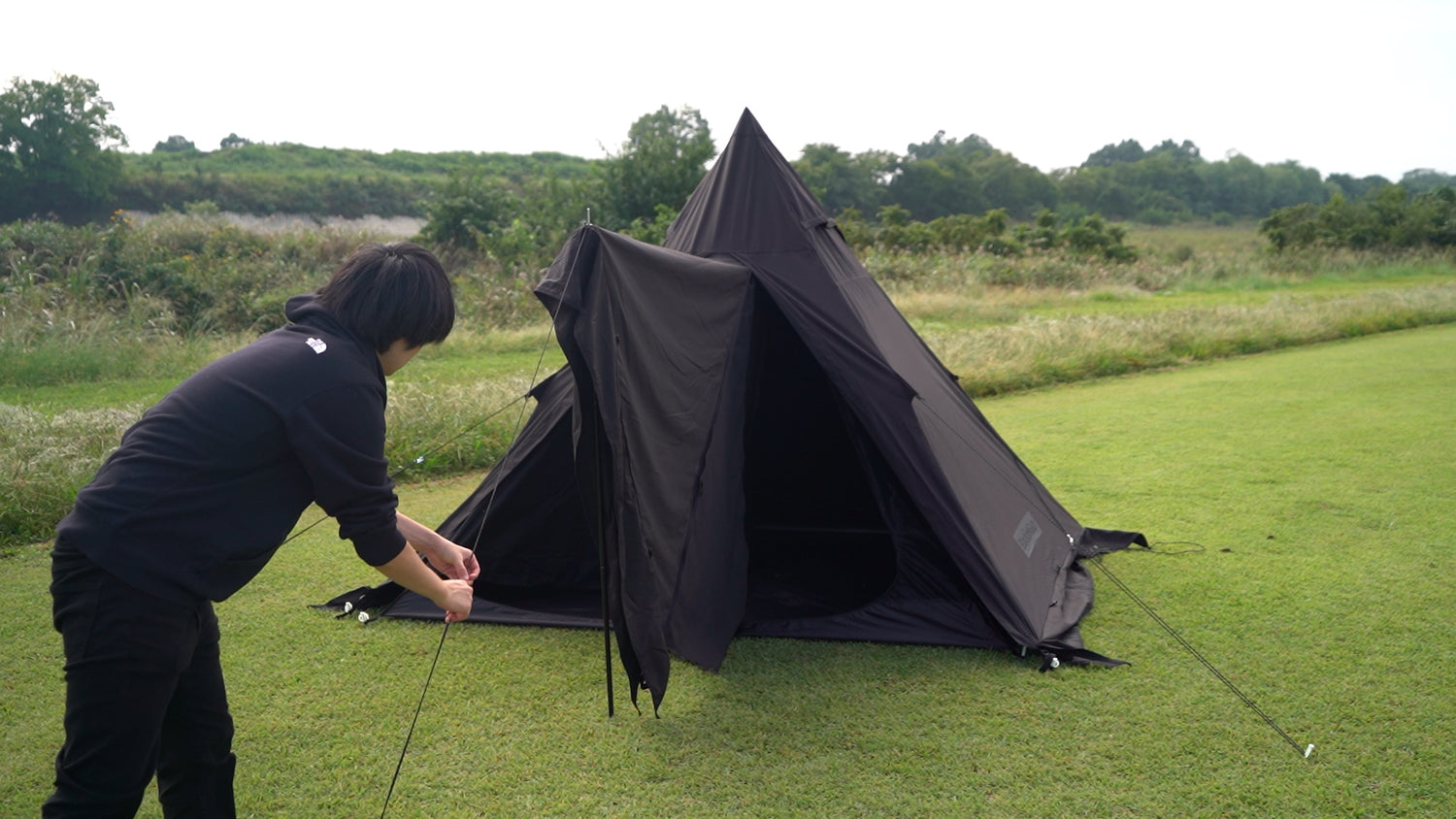 Use the included sub pole to flip up the canopy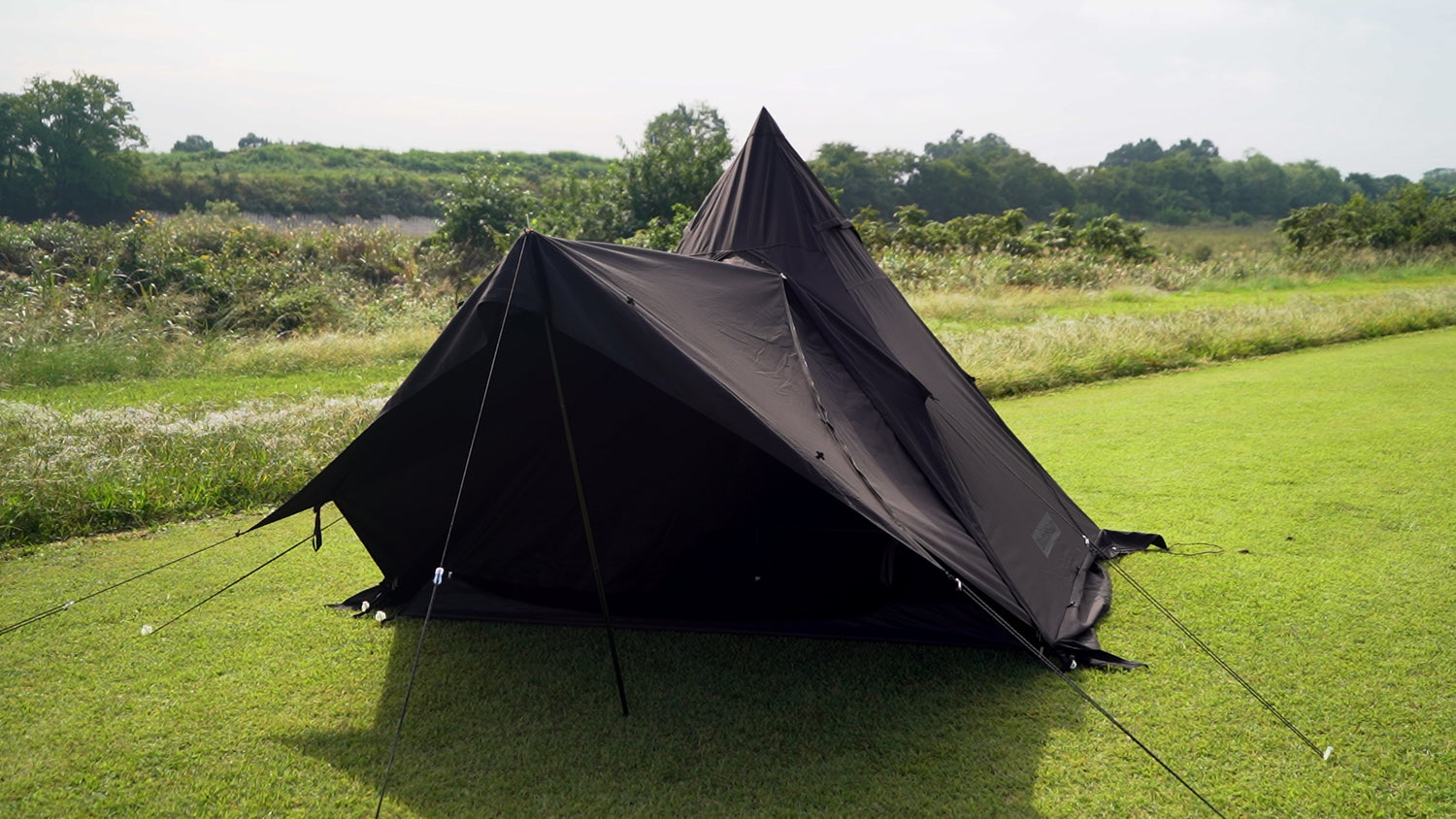 You can freely enjoy customized setup
▼Notes▼
・T/C fabric is highly absorbent and does not dry easily, so if it gets wet due to rain, snow, condensation, etc., please dry it completely after using the tent before storing and storing it. Insufficient drying may cause mold and other problems.

・Water droplets may fall due to rain or condensation.

・Before use, be sure to test and check the assembly and contents.

・Do not use fire in or near the tent. Doing so may cause the tent to catch fire or cause burns.

・Ventilate the tent from time to time as the ventilation inside the tent may decrease due to condensation.

・When assembling the tent, pay close attention to your surroundings and set it up so that there are no accidents or injuries.

・Firmly fix the tent with pegs and reinforce it with guy ropes so that it does not fall down due to strong winds or rain.

・When you take down the tent, please check all the contents and make sure you do not forget to pull out the pegs.