BLACK ALCOHOL STOVE Instruction Manual
Hebisumo!! Detailed review by Heavy Smokerz Forest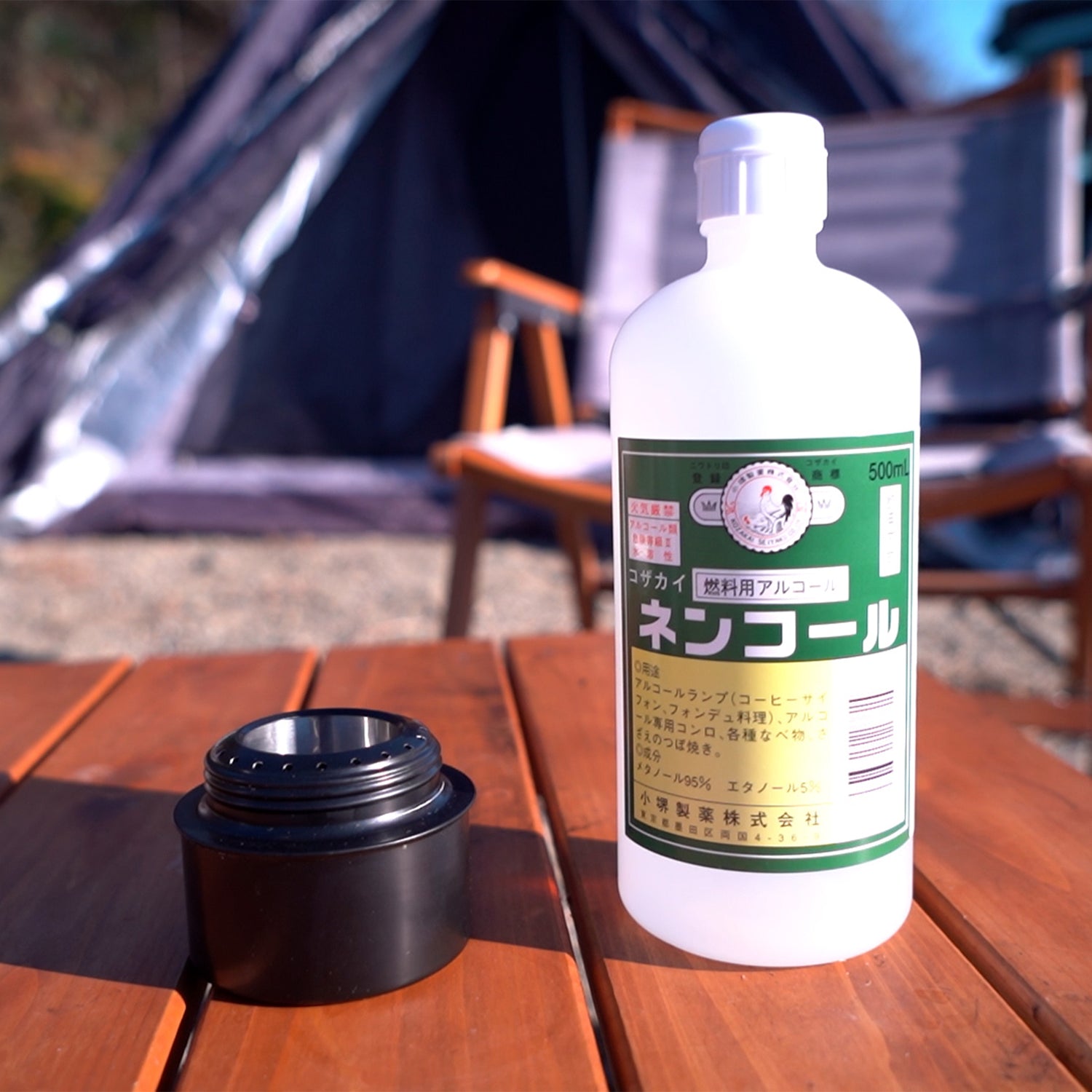 STEP1.
Prepare the alcohol stove body and alcohol for fuel.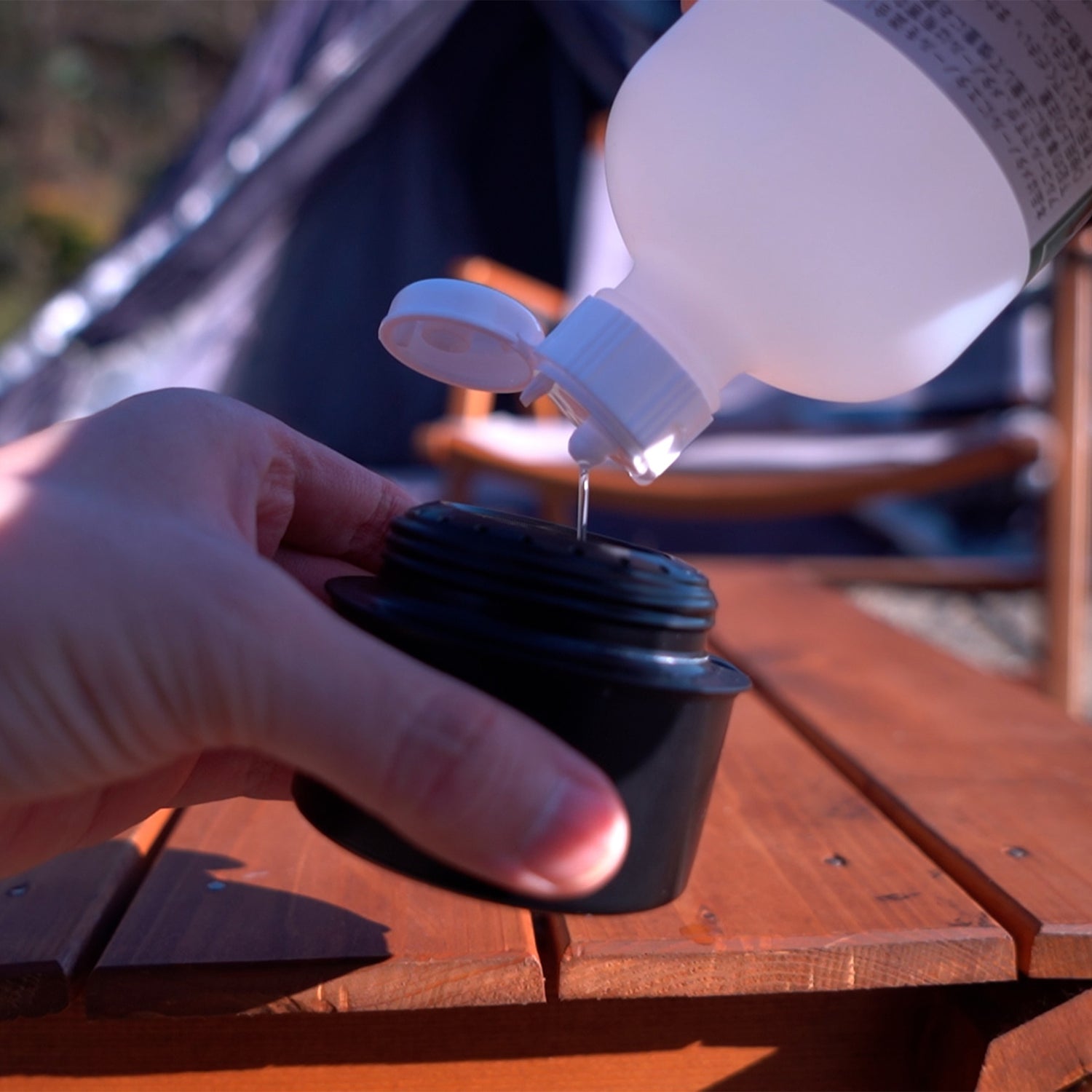 STEP2.
Pour the fuel alcohol into the alcohol stove body.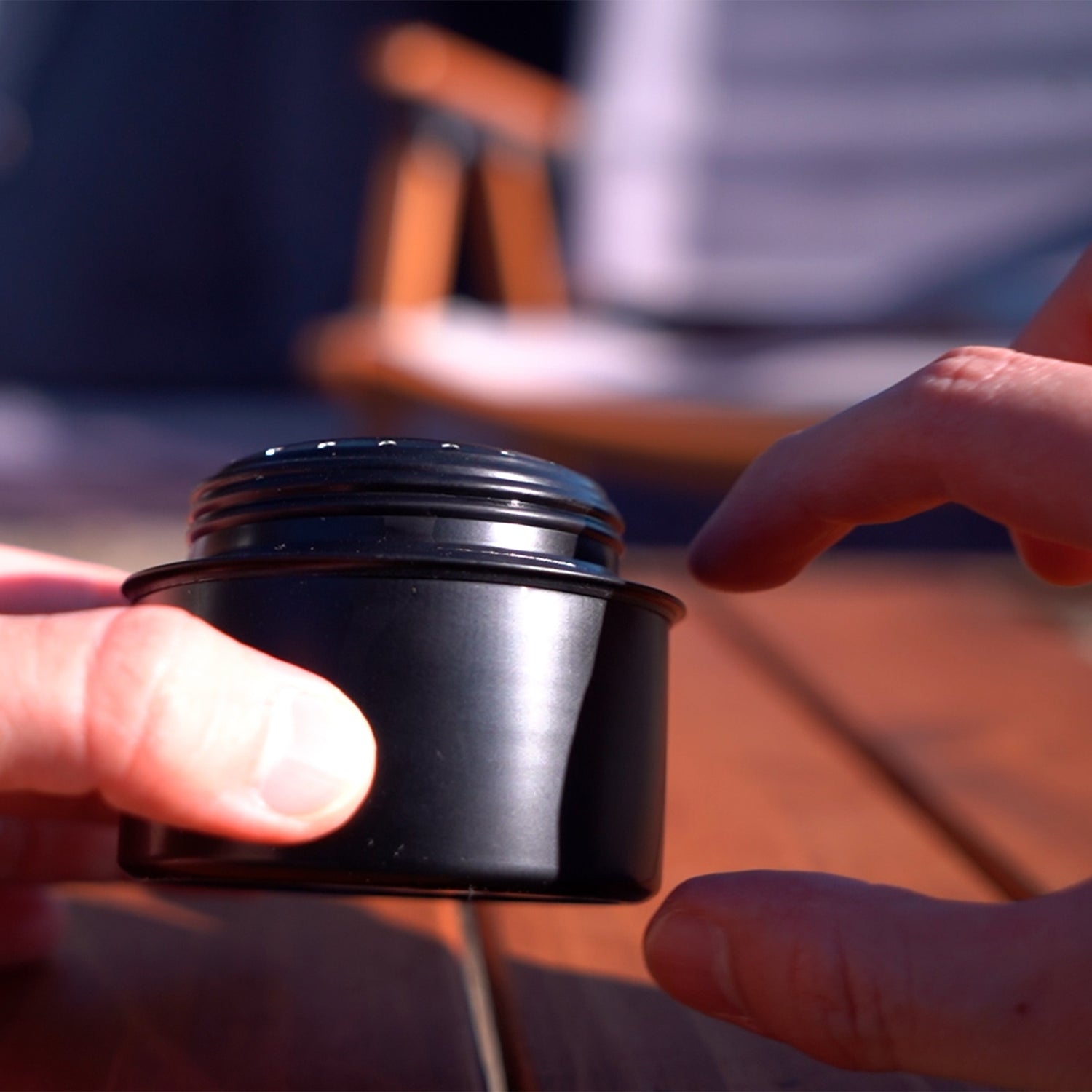 At this time, try not to pour over the outer protruding part as much as possible.
The maximum capacity is about 80ml with the protruding part as a guide.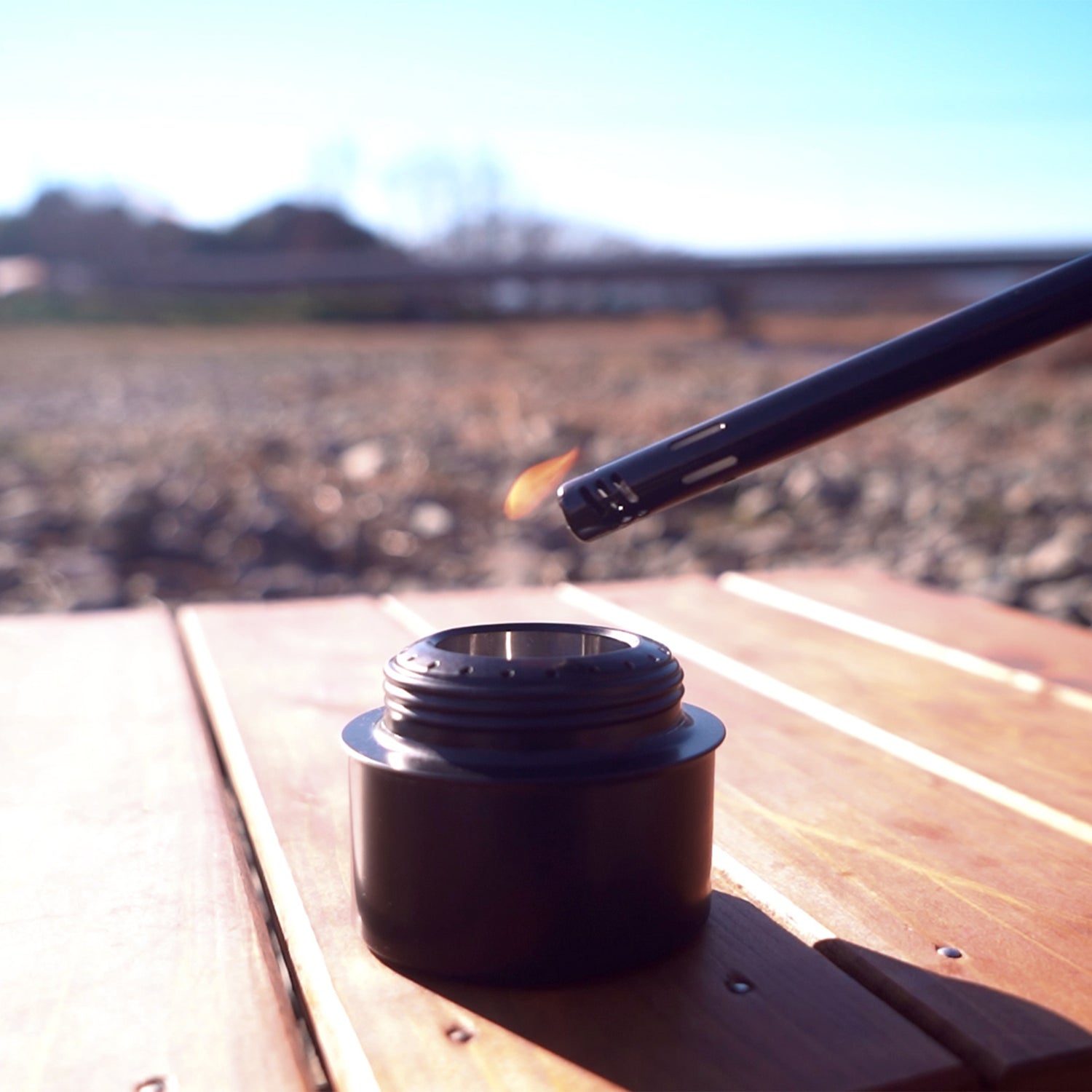 STEP3.
Use a chuckerman or the like to ignite the burning alcohol poured into the main body.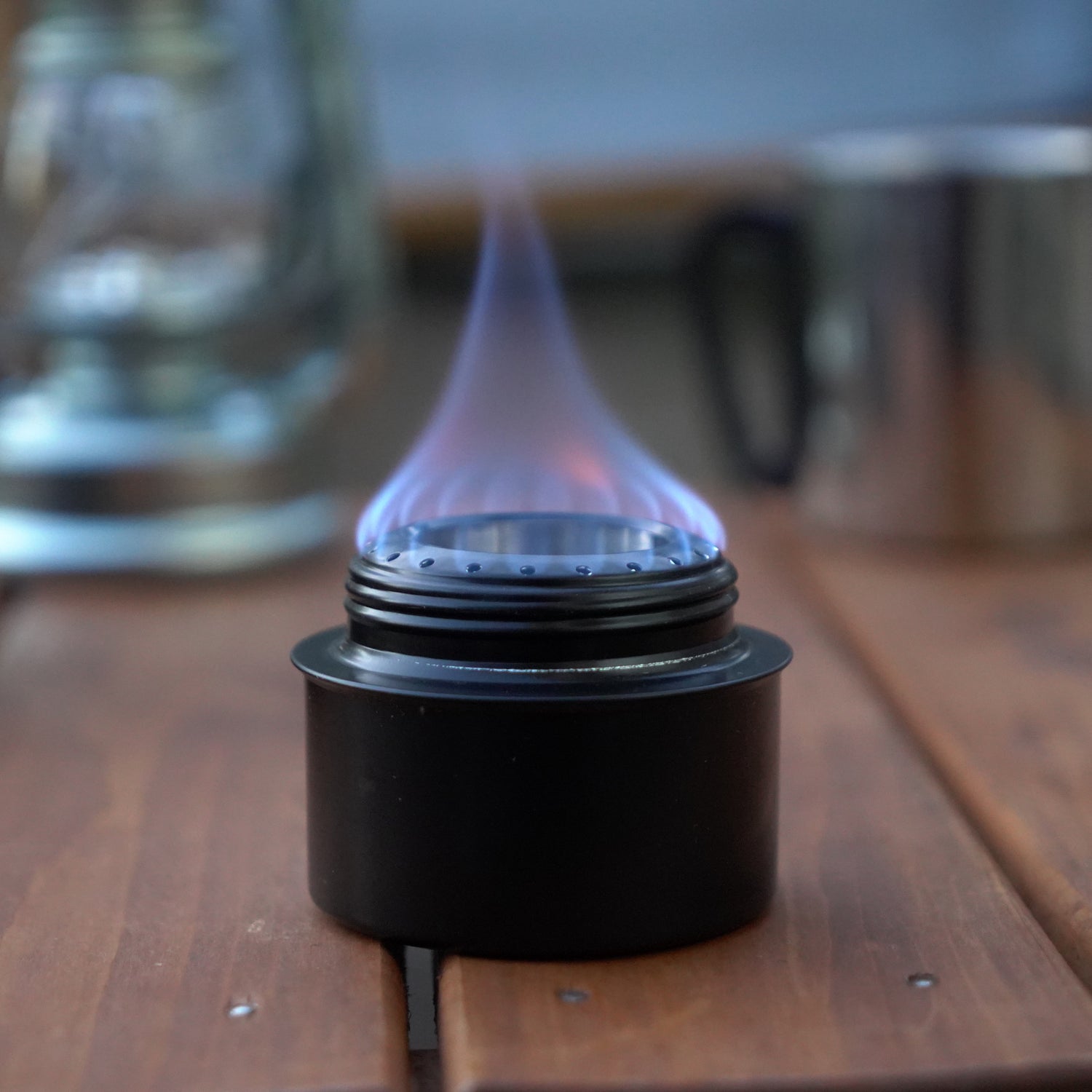 STEP4.
When the alcohol begins to burn and the fire stabilizes, you're done.
It takes a few minutes for the fire to stabilize.
Use a windshield, etc. in strong winds.
▼Notes▼
・Alcohol may overflow, so please do it on a flat surface.・Do not use the included lid for fire extinguishing.
・Do not touch the main body while it is burning, as it will become hot and may cause burns.